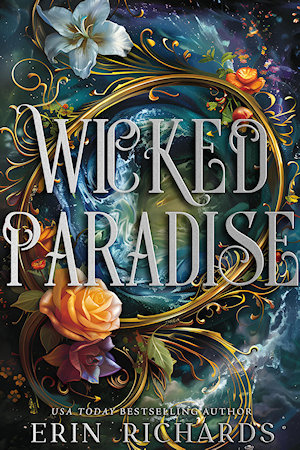 Wicked Paradise
He must choose between duty and desire.
After a deadly storm tosses demon assassin Ryan O'Rourke into the Pacific Ocean, he washes ashore onto an unchartered island alive with magic and evil. Hellbent on returning home to battle the demons plaguing the human race, Ryan sets out to find his way back. But after stumbling upon the enchantress who tantalizes his dreams and stirs his deepest desires, his plans begin to unravel.
She contains the perfect blend of magic and danger.
Morgan of the Druids has magic that is coveted by both good and evil. Bound to the deadliest threat as well as to the mysterious man intruding on her dreams, Morgan is torn between her equal parts of good and bad. It's up to her to tear herself from the pull of evil and join Ryan in his quest to save the Earth. But can they fight for their lives without battling each other? Or will their need and pull for one another take them to a paradise neither was prepared for?