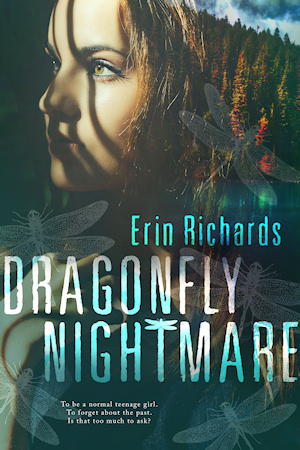 Dragonfly Nightmare
Once Upon a Secret - Book 1
To be a normal teenage girl.
To forget about the past.
To fall in love for the first time.
Is that too much to ask?
Sixteen-year-old Allie Bailey just wants a break—a break from her overly-protected life. And Dragonfly Meadows summer camp is the answer. A summer away from her parents in the California Sierras with her best friend is exactly what she needs.
But once at camp, Allie notices that things are a little off. Paid excursions are cancelled and staff is replaced with shady new people. When the camp's founder goes "missing," Allie starts to worry. Unable to let it rest due to her past, she starts to investigate, enlisting the help of Logan Montgomery, her best friend's older and adorably geeky brother.
When hauntingly familiar flowers appear in Allie's cabin, she's not sure what to think—has her past caught up to her? Yet, after Allie stumbles upon a murder conspiracy and chases down the truth, she becomes a target. Pushing through her paranoia and fear to find strength, it's up to Allie to save herself and the campers from a deranged killer before it's too late.
5-STAR Featured Review from YA Books Central!
"A modern-day, teenage mystery with all the right ingredients to lead you into a story of adventure, danger, and friendship."

Night Owl Reviews loved DRAGONFLY NIGHTMARE! 4.5 stars TOP PICK!
"I stayed up all night reading this because I was completely hooked! From the very first chapter, I was captivated. There were so many twists and turns…and just wow. It was amazingly plotted and well-thought out."