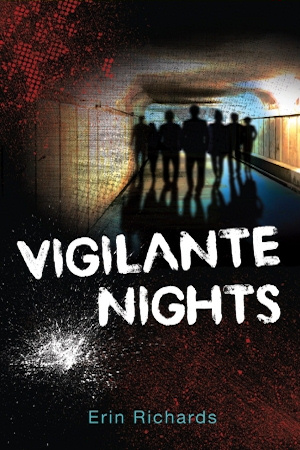 Vigilante Nights
A "good boy" will do anything for vengeance when a gang rite kills his twin sister. Will Lucas win, or follow his sister Silver into the darkness?
After a hideous car wreck, Lucas wakes from a coma to find that his world is gutted. Not only is his beloved twin sister, Silver, gone forever, but Lucas is broken in body and spirit. He will never be a college athlete, and is robbed of what he now realizes was the most important bond of his life. Although they weren't identical twins, Lucas and Silver shared a bond so fierce it defied reason, and was nearly supernatural.
After her death, that bond seems to endure when Lucas sees Silver everywhere he turns. Either he's crazy, or Silver is trying to tell him something about the California gang initiation they stumbled into that cost Silver her life. Lucas is bent on revenge, turning on Raymond, Silver's former boyfriend; the one Lucas never wanted her to date. He forms a posse of vigilantes to take out the gangsters responsible for Silver's death, but he risks not only his own life, but the love of the new girl on his block, who knows more about Lucas and Silver than can be accounted for by mere chance.