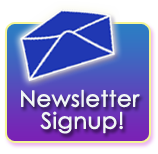 FREE eBook copy of ROMANCING THE PSYCHIC (Psychic Justice sampler) for new newsletter subscribers.
Early information on new releases.
Special sales or free download notices about my books and other books you may be interested in.
Exclusive subscriber sneak peek excerpts.
Early cover reveals.
Giveaway notices and subscriber only giveaways.
Subscriber only content: photos, articles, etc.
Subscribe to my Newsletter via Mad Mimi.
Once you hit submit, you will be redirected to the download link for ROMANCING THE PSYCHIC.
Click to check out my current giveaway!